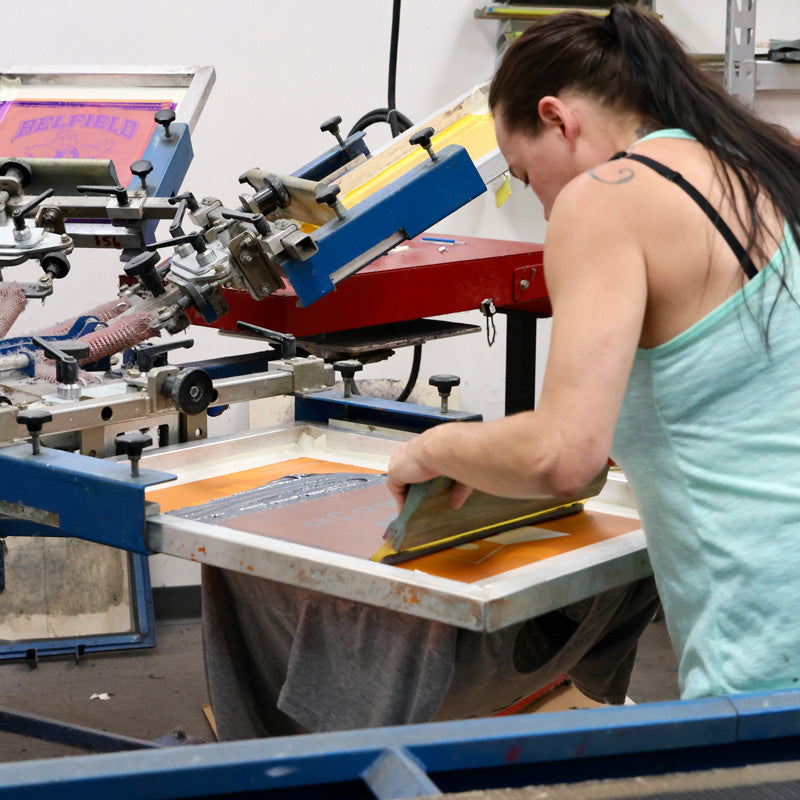 Screen Printing
Advanced Sportswear is your go-to for screen printing services in Minnesota. We offer high-quality printing on a variety of garments, including t-shirts, hats, and promotional items. Whether you're looking for a small batch or a large order, we can help you get the job done right. Contact us today to get started!
Get Started
Screen printing is a printing technique where a mesh screen is used to transfer ink onto a substrate. The mesh screen is coated with a blocking agent, which prevents the ink from passing through the screen except in the areas where the design has been created. A squeegee is then used to force the ink through the screen onto the substrate.
Screen printing is a versatile printing technique that can be used on a variety of substrates, including paper, fabric, and plastic. It is also a cost-effective printing technique, making it a popular choice for businesses and organizations that need to print large quantities of promotional materials.
Key Benefits of Screen Printing
Most Popular Products We Screen Print
T-Shirts
Versatile and inexpensive promotional products that can be worn by people of all ages and sizes.
Hats
Stylish and promotional headwear that can be worn indoors or outdoors.
Sweatshirts
Durable and warm outerwear that can be worn in cold weather.
Uniforms
Show team spirit, promote your business, and print team uniforms that will last for years to come.
Aprons
Durable and protective clothing for cooking and gardening.
Tank Tops
Cool and comfortable summer wear that can be worn by people of all ages and sizes.
Shorts
Cool and comfortable summer wear that can be worn by people of all ages and sizes.
Bags & Totes
Practical and stylish carry-alls that can be used for everyday errands or travel.
Posters
Inexpensive and eye-catching advertising that can be displayed in public places or businesses.
Real Customer Screen Printing Projects
★★★★★
"Made some company clothes for my employees… was absolutely amazed by the customer service along with the final product. Prices are set perfectly. Thanks guys (BLUE FOX PAINTING)"
– Tommy
★★★★★
"I absolutely love this company. Helped us out with hats, t shirts, and hoodies! Will be a customer for life!"
– 14 Spice
★★★★★
"Have been a customer for years. They are great. We get gear for both our son's high school and they make all of our shirts and sweatshirts for our company."
– Amanda C.
★★★★★
"The staff offers great suggestions for products if you're indecisive and their work is A+. I have never been disappointed in the end result on any of my orders."
– Scott T.
Screen Printing Process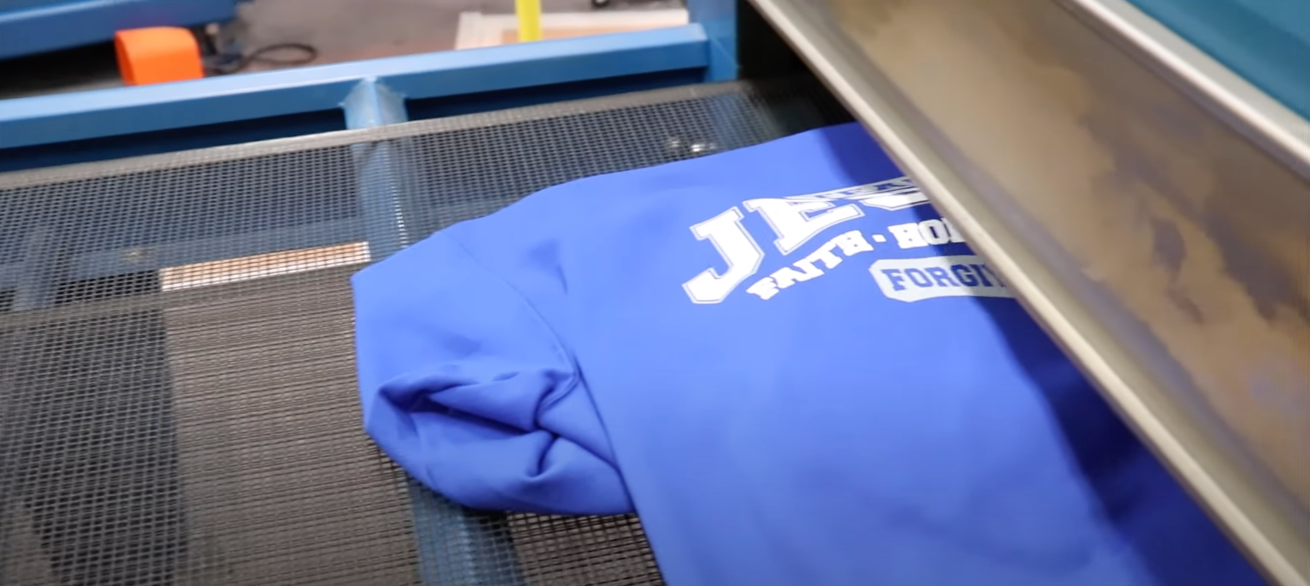 FAQ's About Our Screen Printing Services
While we are able to help with quick turnarounds, 2-3 weeks is our typical turnaround time for completion of custom orders. (This is subject to change depending on the time of year and if we are in our holiday season). 
The minimum order is 12 items per design.
T-shirts, hoodies, crewnecks, long sleeves, quarter zips, tank-tops,
tote bags, blankets, aprons, cinch-sacks, and towels are some of our most common garments that are screen printed on. If there is something that you would like screen printed that is not on this list, please contact sales@advsportswear.com.
Yes. Additional charges may apply.
We can print almost anywhere on a garment. The common screenprinting locations include full-front, full-back, left/right/center chest, locker tags (about 2 inches down from back collar), and sleeves. Please contact our team for custom placements.
Every order will have a different cost. This depends on multiple factors including quantity of items ordered, number of colors in the design, and number of placements on a garment.
No. However, we have other application methods for single item
orders.
Pros:
Economical for bulk orders.
Durable and long lasting.
Colors are generally more vibrant.
Speciality colors and inks available for additional cost. (Metallic, Glitter, Glow-in-the-Dark etc.)
Available for a wide range of materials. (Polyester, Nylon, Lycra etc.)
Cons:
Meant for bulk orders. Due to the setup process of screen printing, low volume orders might not be as economical.
Screen printing is the most durable and long lasting print method for garments.
Ready to start your screen printing project?