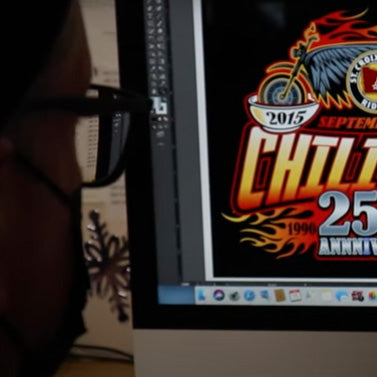 Graphic Design
Advanced Sportswear is your go-to for screen printing services in Minnesota. We offer high-quality printing on a variety of garments, including t-shirts, hats, and promotional items. Whether you're looking for a small batch or a large order, we can help you get the job done right. Contact us today to get started!
Get Started
Graphic design services are a broad range of services that involve the creation, improvement, and production of visual content. This can include anything from creating logos and branding to designing websites and marketing materials. Our graphic designers use their creativity and technical skills to communicate ideas and messages visually.
Most Popular Graphic Design Services
Graphic design is a versatile and powerful tool that can be used to achieve a variety of goals. If you are looking to improve your branding, marketing, or communication, consider hiring our graphic designers.
Logo Design
Creating a logo is one of the most important aspects of branding. A good logo should be memorable, relevant, and visually appealing.
Brand Identity
Creating a brand identity involves developing a cohesive visual look and feel for a company or organization. This includes the logo, typography, color scheme, and other design elements.
Marketing Materials
Graphic designers can create a variety of marketing materials, such as brochures, flyers, and presentations. These materials should be visually appealing and persuasive to help businesses reach their target audience.
Print Design
Graphic designers can create a variety of print materials, such as posters, business cards, and packaging. These materials should be eye-catching and informative to help businesses promote their products or services.
Illustration
Graphic designers can create illustrations, such as cartoons, infographics, and maps. These illustrations can be used to communicate information or ideas in a visually appealing way.
Graphic Design Process - From Rough Sketch To Printed Tee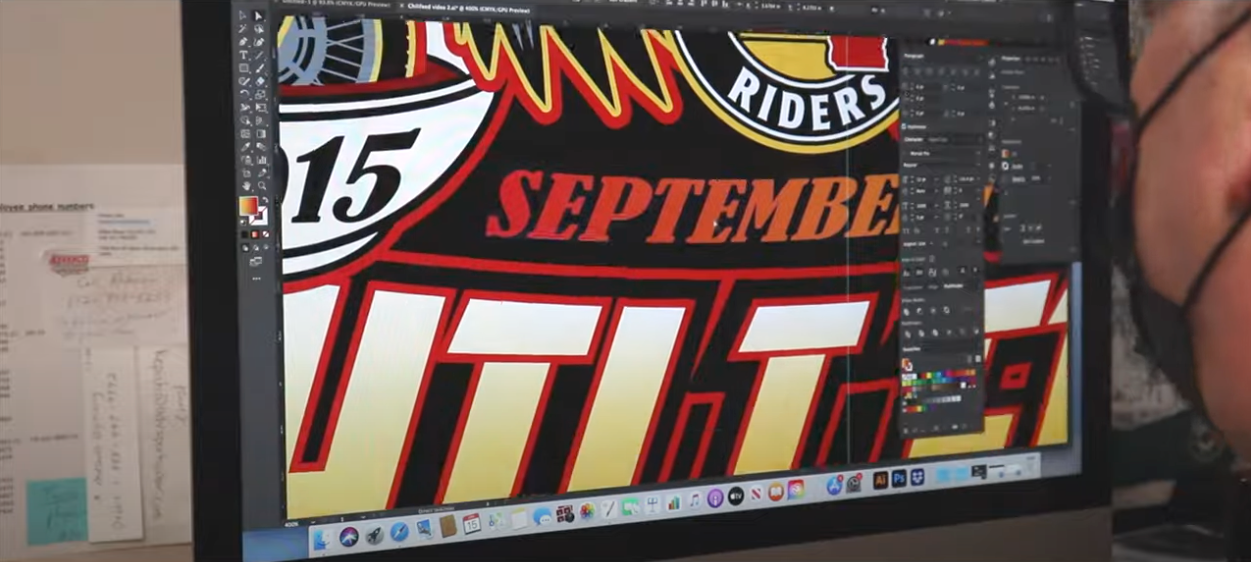 ★★★★★
"I used to drive by a lot on Highway 52 for softball tournaments and since I managed my own teams, I figured I would check them out. I chose to work with them thanks to their excellent designer and awesome staff."
– Scott T.
★★★★★
"Great people and customer service! I go to them for all my needs for business or sports apparel. They design logos if you need as well."
– Matthew S.
FAQ's About Our Graphic Design Services
We offer a wide range of graphic design services tailored specifically for screen printing and embroidery. This includes logo creation, artwork editing, custom design creation, and design adjustments to ensure they translate well onto apparel.
Absolutely! Our experienced designers can collaborate with you to bring your ideas to life and create a custom design that suits your vision and branding.
Yes, we have a portfolio showcasing a variety of designs we've created for previous clients. This can help you get a sense of our design style and capabilities.
We accept a range of file formats, including AI, EPS, PSD, PDF, and high-resolution PNG or JPEG. These formats ensure that the design quality remains high throughout the printing and embroidery process.
Absolutely, we can work with your existing designs or logos to prepare them for screen printing and embroidery. Just provide us with the relevant files, and we'll make sure they're ready for production.
The process is simple. Reach out to us with your design requirements. Our designers will work on creating a mockup based on your specifications. Once you're satisfied with the design, we'll proceed to finalize it for production.
Yes, color accuracy is essential to us. We offer color matching services to ensure that the colors in your design are accurately reproduced on the final printed or embroidered products.
Yes, there is a separate fee for graphic design services. The cost can vary depending on the complexity of the design and the amount of work required. We'll provide you with a transparent quote before proceeding.
Certainly, we understand that you might have specific preferences. We offer a certain number of revisions as part of our design service to ensure you're happy with the final result.
Turnaround time can vary based on the complexity of the design and our current workload. Generally, we aim to provide you with the initial design mockup within 3-4 business days. Revisions and finalization might take a bit longer, but we'll keep you informed throughout the process.
Ready to start your Graphic Design project?